The
2012 Teams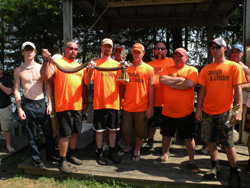 Team Grabbin' & Stabbin'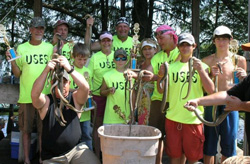 Team Uses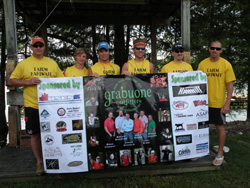 Easom Hardware Team
Each year the Snake Rodeo gets bigger and more fun!Why not register or sponsor a team for this years round up?
Sign-up!
Annual
Snake Rodeo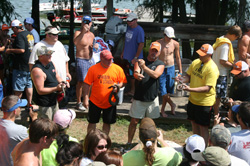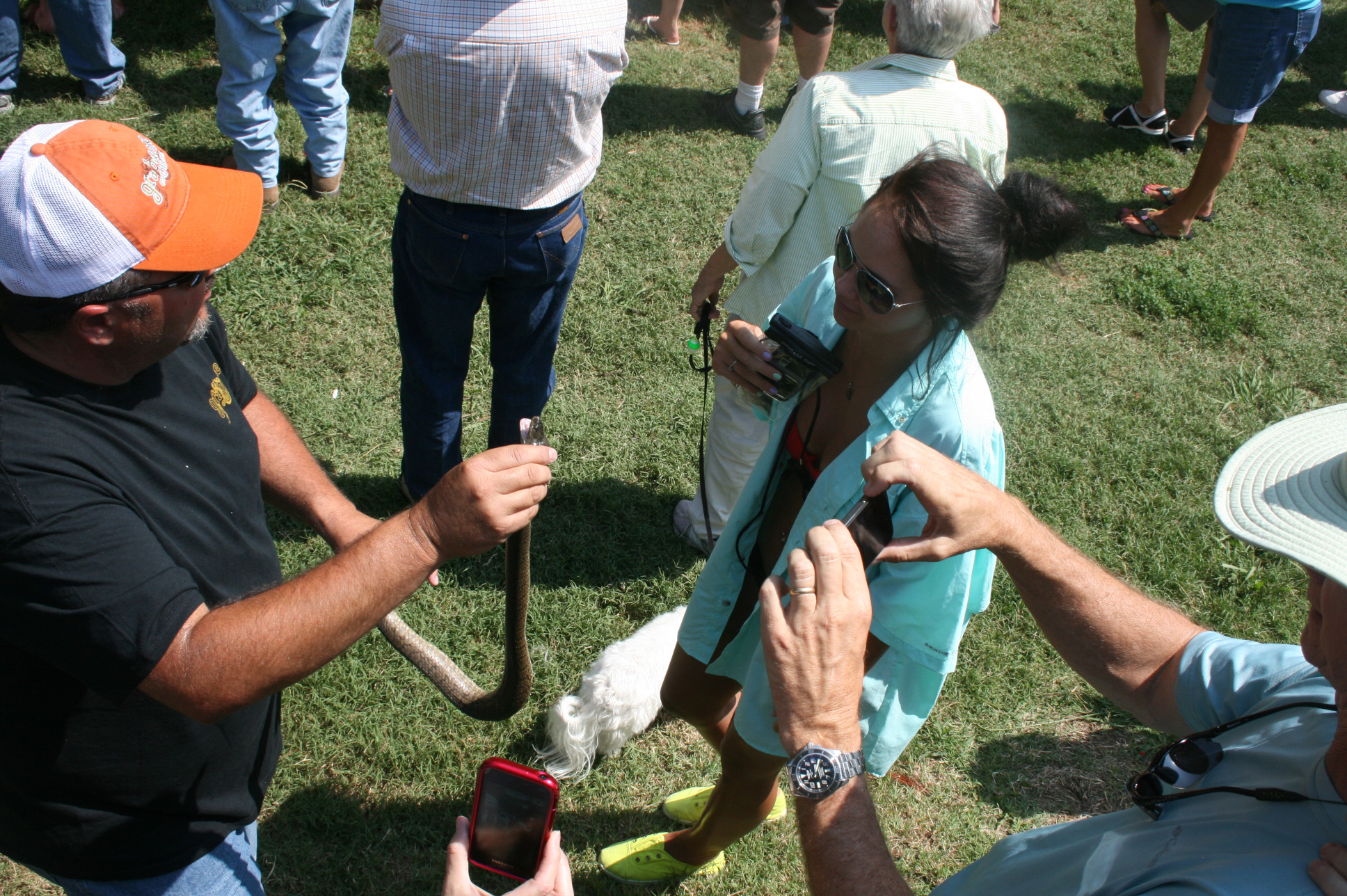 Organized Team Competition
Awards for Biggest Snake, Most Snakes etc
Fun on the river!
Supports a good cause!
Just plain crazy!
The Pro Staff members of Grabuone Outfitters are back again this year for the 4th Annual Snake Grabbin' Rodeo, on Saturday, June 1st, at Roy's Store on Lake Washington. Bring your boats and watch the action up close, starting at 9am, or be at the pier by Roy's Store at 4pm for the weigh in. Jason Fratesi and the Dirt Road Jam Band will be rocking the lake that night starting at 7pm. This year, CMT will be there shooting video for an upcoming reality show to be aired on their network. If you are there, you may be filmed and you may appear on TV! You don't want to miss this! Go to Grabuone.com or Grab U One Outffiters on facebook for more information
Team

Registration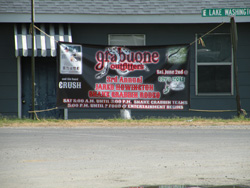 Details

Where: Lake Washington, Mississippi
When: 1st Saturday in June
Register a team!

The event will consist of four teams that compete to see who can catch the most snakes and the biggest snake. The teams have been predetermined. Teams will leave the dock at Roy's Store at 9am. Teams will return to the dock at 4pm for the weigh in. There will be a ceremony and trophies will be awarded for the team that catches the most snakes and a trophy will be awarded to the participant who catches the biggest snake. At 7pm Jason Fratesi and the Dirt Road Jam Band will play until. (next to roy's store) There is a $10 admission fee for the entertainment starting at 7pm. People can bring their coolers to the event, its BYOB. CMT will be there all day and will have four camera crews filming the event and interviewing patrons.